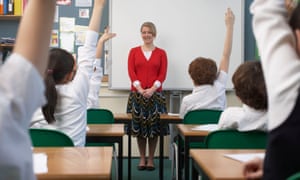 When Mary Bousted, a former teacher and the general secretary of the Association of Teachers and Lecturers, spoke out this week about the sexist school bullying that can prevent girls participating fully in the classroom, there were several possible responses one might have expected to see from the Department for Education.
This was not one of them: "Story from ATLUnion with no evidence is why sexism still exists. We should be celebrating the achievements and talents of women and girls."
That the DfE should respond in this way is extraordinary, particularly as the defensive and combative tone of the tweet implies some kind of attack on the government itself, when Bousted in fact was simply discussing a problem she had observed during her own teaching career.
Bousted described an atmosphere that includes sexist bullying in the classroom, girls under pressure to appear attractive and compliant rather than clever and forthright, and sexist name-calling, both in real life and on social media.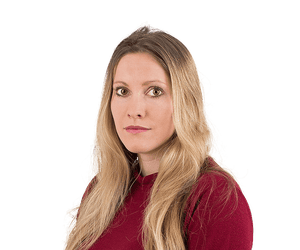 All this is borne out by a huge amount of evidence, including a 2010 study by YouGov for the End Violence Against Women Coalition, which found that 71% of 16- to 18-year-olds hear sexist name-calling such as "slut" or "slag" used towards girls at school on a daily basis or a few times a week. The same study revealed that nearly one third (29%) of 16- to 18-year-old girls had been subjected to unwanted sexual touching at school.
Bousted's comments come just days after new figures emerged showing that cases of "sexting" among under-16s have "skyrocketed", with more than 13 times as many cases investigated by police in 2015 than in 2013. Last year, a freedom of information request revealed that over 5,500 sexual offences in UK schools were reported to police in the previous three years, including more than 600 rapes. With the school year in England 195 days long, that equates to almost one reported school rape per day. And those are just the cases referred to police.
Having visited schools up and down the country to talk to pupils of all ages about gender equality, the picture Bousted paints seems entirely accurate, and the opportunity to discuss these issues in the open is hugely welcome. For the DfE to issue such an extreme response, and to seem to want to shut down discussion of the problem, is troubling and disappointing.
To imply that speaking out about these issues perpetuates sexism is downright bizarre. Of course nobody is suggesting that every single child is experiencing the same problems, nor that we shouldn't also celebrate the achievements of women and girls (as the DfE suggested in a statement to the Guardian) – of course we should. But we are doing a disservice to those who are experiencing sexual bullying if we try to ignore or dismiss it.
In reality, the problem is compounded by the normalisation of sexist stereotypes and attempts to sweep it under the carpet. This small selection of experiences of school harassment and sexual bullying that have been shared with the Everyday Sexism project shows how experiences like these could have an impact on girls' confidence at school:
"I had to switch school because the sexual harassment got so bad"
"Rated out of 10 and asked if I'm 'up for it' by my male classmates, referred to as 'slut' instead of my name"
"In my A-level German class, 2 boys took it upon themselves to sexually harass the girls, by making lewd remarks and twanging our bra straps"
"My seven-year-old daughter being told not to be upset that a boy in her class put his hand up her skirt, it was boys being boys"
"I asked my sister when was the last time a girl in school was called a 'slut' by a boy. "It happens to everyone every day"
The project also receives regular reports of precisely the kind of sexist stereotypes and bullying that Bousted highlighted as preventing some girls from participating fully in class:
"A boy in my class told me 'Just shut up, you ugly fat cow' when I made a mistake. Teacher ignored. Never put hand up again'
"I shouted out the wrong answer in class the other day. Some guy told me to get back in the kitchen."
And, most ironically of all, this girl's experience:
"A boy in school told me to put my hand down when the teacher asked us if we thought sexism still exists."
Perhaps the DfE would prefer we all put our hands down too. But denying its existence is not the way to tackle the very real problem of sexism at school